CUSTOM ANDROID APP
DEVELOPMENT FOR A POWERFUL
BUSINESS PRESENCE
---
Having a presence on Android gives you the access to the world's largest install base amongst all operating systems. As one of the best Android application developers, Kays Harbor can help you open the floodgates of opportunity through our array of custom Android app development services.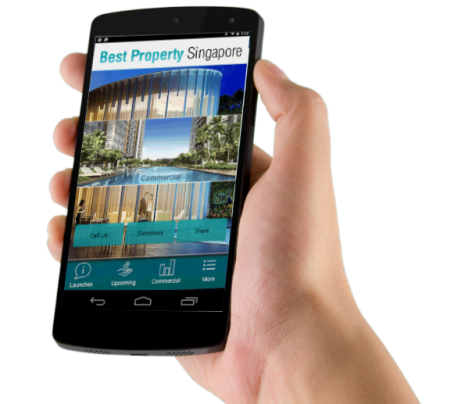 Giving wings to your mobile vision
---
1. Ideation
Most of our Android mobile app development projects start with ideation. You bring to us your idea and we can leverage our expertise to develop the idea further so that it fits with your business requirements.
2. Design
Design is not just how things look, it's more of how things work. At Kays Harbor, we give special attention to both the aspects so that your app gets the design elements with which your users will love to engage.
3. Android App Development
Our feature rich custom Android application development, including native Android phone app development services, will help you build a solid mobile base for your business.
4. Android App Testing
At Kays Harbor, we deploy exhaustive QA strategies to capture errors and defects early in the mobile app lifecycle, thereby reducing the overall costs of development of your Android application.
5. Android App Deployment
For every mobile app we develop, Kays Harbor initiates a clear and concise mobile deployment plan, necessary for the successful launch of your end product.
6. Android App Maintenance
All our app development projects are covered with 45 days FREE post production warranties. We also offer ongoing mobile app maintenance services to back you up throughout your mobile journey.
Delivering results, strategically!

---
Once, you express an interest in partnering with our development company to develop an android app for your business, here's how the android app development procedure will flow:
Discovery
Our design and development teams will work with you to thoroughly understand your business objectives. Once they understand your vision for the app, they will merge their deep knowledge of all things android and your vision to develop an initial concept for the app.
Features & Architecture
Next the team will determine the features that need to be added and build an app architecture that efficiently integrates all the features. In short, our awesome developers will figure out the kinks to create a smooth framework.
Design
Our designers believe "Design is King". Our design and development teams will create a stunning, captivating design for your app without compromising the integrity and performance of the architecture.
Development
The Android app development is done in bits (thus, Peerbits!) according to the features added in the app. Our Agile-based work environment will give you the control to review our development process and demand any changes you may want.
QA & Deployment
Our Quality Assurance team will test each bit after development and then, again when all the features and functionalities have been integrated into the app as a Beta Version. Once assured, we can deploy/launch the app in the App Store or arm you with everything you will need to do it yourself.
Maintenance
Since the date of the launch, we will cover all your support and maintenance needs for a period of 3 months, free of cost. After that you will have the option to buy one of our maintenance packages which cover everything from bug fixes to updates to completely newer versions.
We Offer iPhone/iOS App Development Services Across Multiple Arenas
---

Inventory management apps

Messaging apps

Workforce management

Social sharing apps

Job Scheduling apps

GPS enabled apps

Report Generation apps

On-demand services apps